This is where the rubber literally meets the road!
Of all the systems on your vehicle, your tires play one of the most important roles in keeping you safe. They are the first interaction your vehicle has with the road, whether it's dry, wet, icy, or muddy. If your tires can't grip the road and keep your vehicle stable as you maneuver, it really doesn't matter how great your brakes are or how talented a driver you are; you can lose control and end up in a very dangerous situation.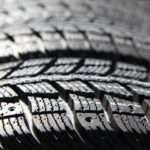 World-Class Tire Service in Fort Collins
When it comes to staying safe on the road, keeping your tires at the top of their game can make a huge difference. At Loveland Tire & Services, we use our experience to help people maintain their tires. We offer tire repair, tire rotation, and wheel alignment services. We can even make repairs to your stocks and struts to ensure that the entire system is ready to handle whatever the road can throw at it.
We understand that many people depend on their vehicles in order to get to work, pick up groceries, and other basic activities of life. You can't afford to have a vehicle that's out of commission due to tire trouble. Whether you've picked up a nail and you need a quick repair or your tires are almost bald and your ride is rough because your suspension is old, we have the knowledge and expertise to fix the problem effectively and quickly. Best of all, we're just a phone call away! We look forward to hearing how we can serve you in Fort Collins today.
* Most of the time we can get any tire our customers request / need for their vehicle, so if you don't see the manufacturer listed here, just reach out and ask!